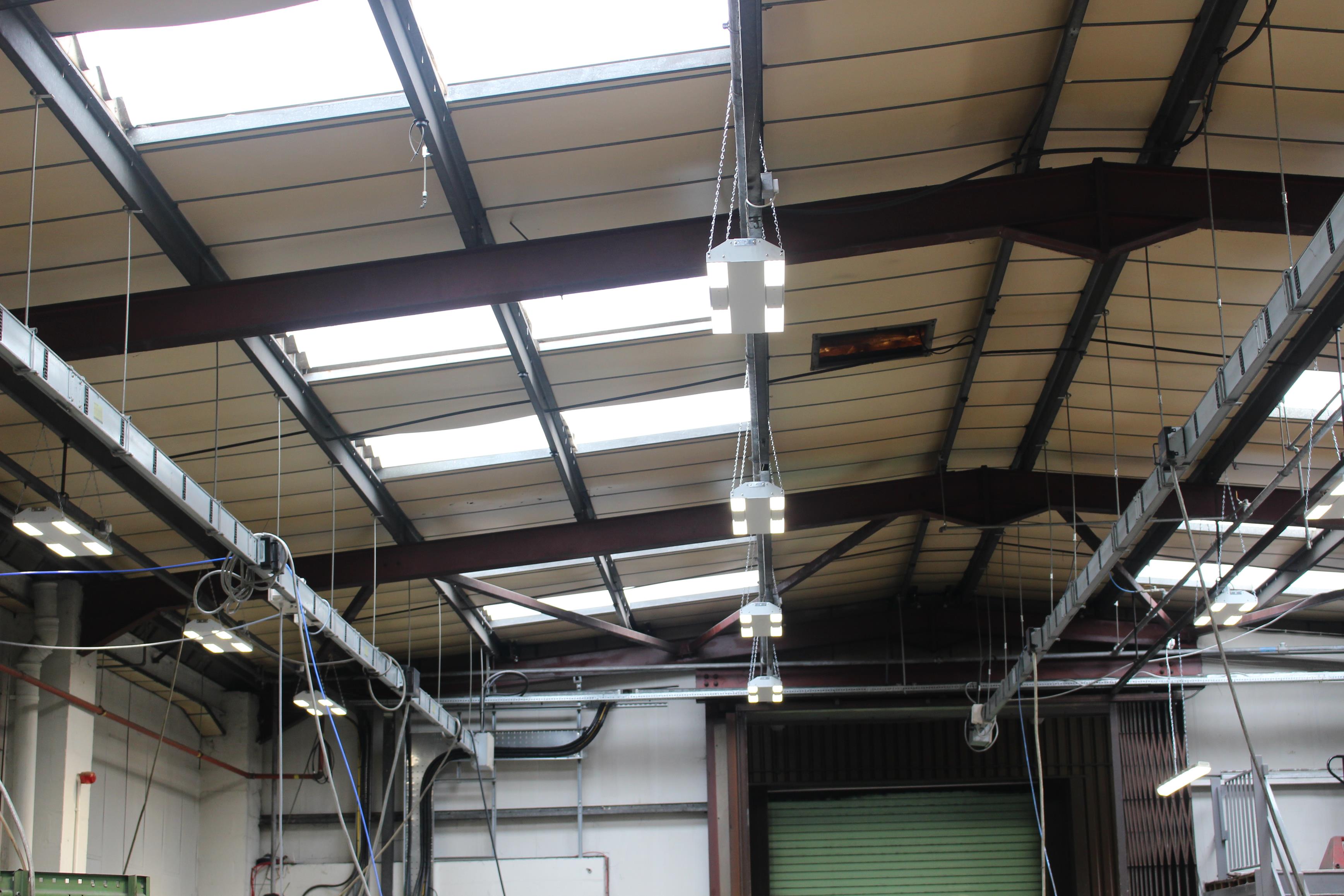 Breese and Earle Electrical Service Ltd have just upgraded the lighting in a local Redditch factory from 400W metal halide fittings to LED fittings. The new LED light fittings have a similar performance to the original fittings, but only use 144W of energy, nearly two thirds less.
The factory owners, long standing customers of Breese and Earle approached us to carry out an appraisal on their spring shop lighting installation. During our survey, we noted that many of the light fittings were located over machinery and difficult to access. Unsurprisingly, many of the existing fittings were not in operation and waiting for a factory shutdown to enable light fittings to be maintained safely. The benefits of up grading to LED was obvious to our client purely from a maintenance perspective alone.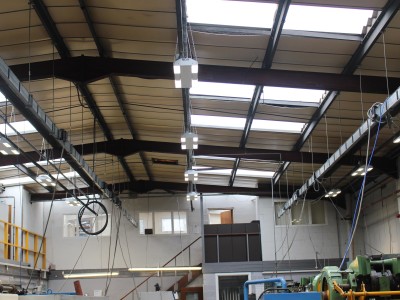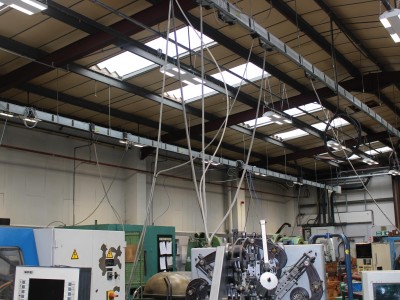 Following our survey, we suggested that our client should consider a NVC Lighting Ltd product, the Oregon low bay fitting, a product we have installed in other factories with outstanding results. We also produced full Relux lighting calculations and modelling for the 144W version of the fitting to demonstrate the performance would match the original metal halide fittings. A full running costs analysis was produced to show the energy saving credentials of the LED light fittings, which predicted energy and maintenance savings in excess of £2,000.00 per year. Our calculations also indicated a return of investment in just over three years.
Our client instructed us to proceed with the upgrade to the lighting installation and works were carried out during the summer factory shutdown in just under one week. Our client have confirmed their complete satisfaction with the upgrade and is looking forward to seeing reduced energy bills and reducing their carbon footprint.