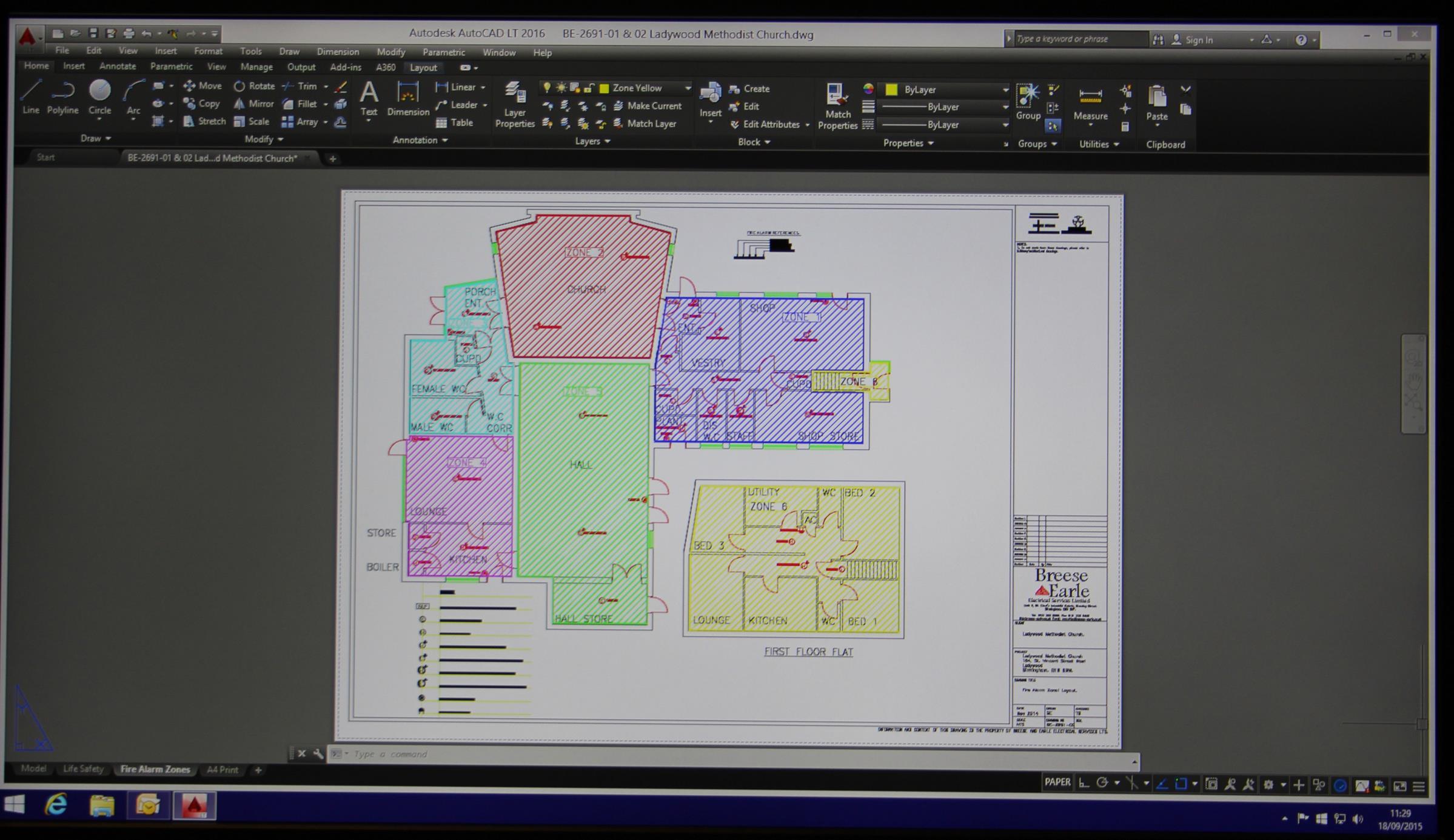 To ensure we are offering our clients the very latest design tools available on the market place, Breese and Earle Electrical Services Ltd has invested in the latest version upgrade of the worlds largest best selling computer aided design software, Autodesk's, AutoCAD 2016.
Our design team have used AutoCAD since 1998 and found it to be an excellent software package. The software allows us to accurately produce installation drawings that our clients find easy to understand and conveys the professionalism of the services our company offers. Virtually all other CAD programmes have the ability to save files in the Autodesk .DWG format, so we are able to receive drawings electronically from construction professionals and can start overlaying electrical details onto architectural plans immediately.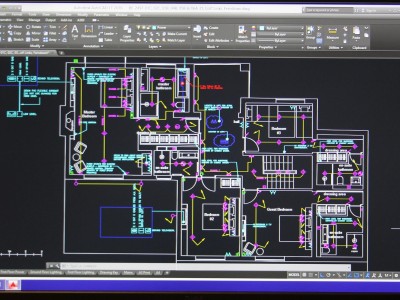 AutoCAD drawings are more than just lines and arcs on a canvas. When we add notes and dimensions, our ideas become professional documentation. Since documentation is at the heart of every one of our design projects, it deserves careful attention.
AutoCAD products have offered premier documentation tools for over 30 years. Design professionals around the world trust AutoCAD for their documentation needs.
Over 80 percent of design professionals use DWG formats to deliver their projects. And over 92 percent use CAD to create their designs. With AutoCAD, we can complete your projects more quickly and efficiently with smarter documentation tools. Under tight deadlines, timing is everything.