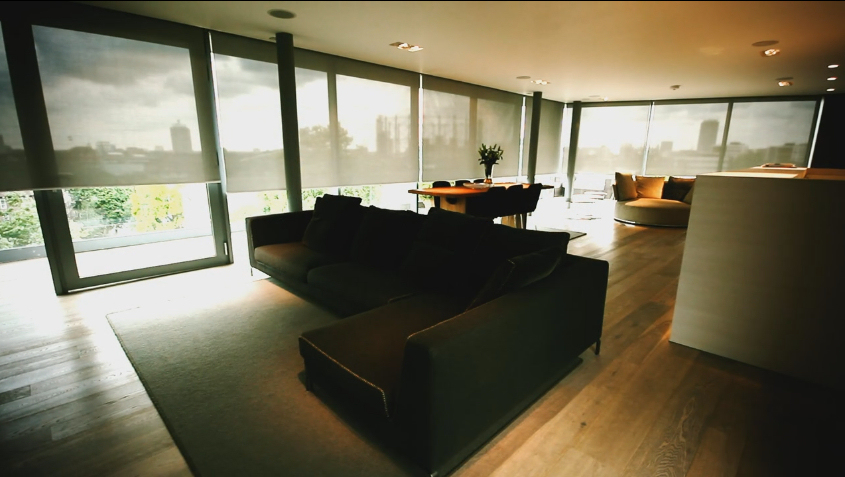 They say a picture paints a thousand words, so what better way to promote the sale of your property by commissioning a professional film producer to make a promotional video of your development. That's exactly what one of our clients has done and you can see the results below:
As you will see, the luxury London Penthouse is superbly finished and has outstanding views looking out onto the capital's most famous landmarks.
This particular project in Kennington, London has a special place in the hearts of Breese and Earle staff, as everyone on the team in some way has been involved on the site since 2002. Our client acquired the four storey run down site in 2001 and let the offices to a leading firm of solicitors. Following extensive renovations, the solicitors moved into building in 2003. Breese and Earle carried out the complete electrical installation, working under the direction of two sets of building services consultants. Anthony Judd Associates represented the landlord's interests and Bailey Gomm were the tenant's representative.
Shorty after the offices were occupied, our client obtained planning permission to build fourteen apartments above the offices. Working in partnership with the developer and professional team, Breese and Earle installed the electrical installation to the apartments and common areas.
Finally after lengthy negotiations with the local authority, a stunning penthouse apartment was built on top of the fourteen apartments. Breese and Earle were commissioned to design and install the electrical services that included intelligent lighting controls, whole house ventilation, air conditioning, underfloor heating and sophisticated audio visual system. The audio visual installation was carried out by our project partner Gear 7 Ltd www.gear7.co.uk