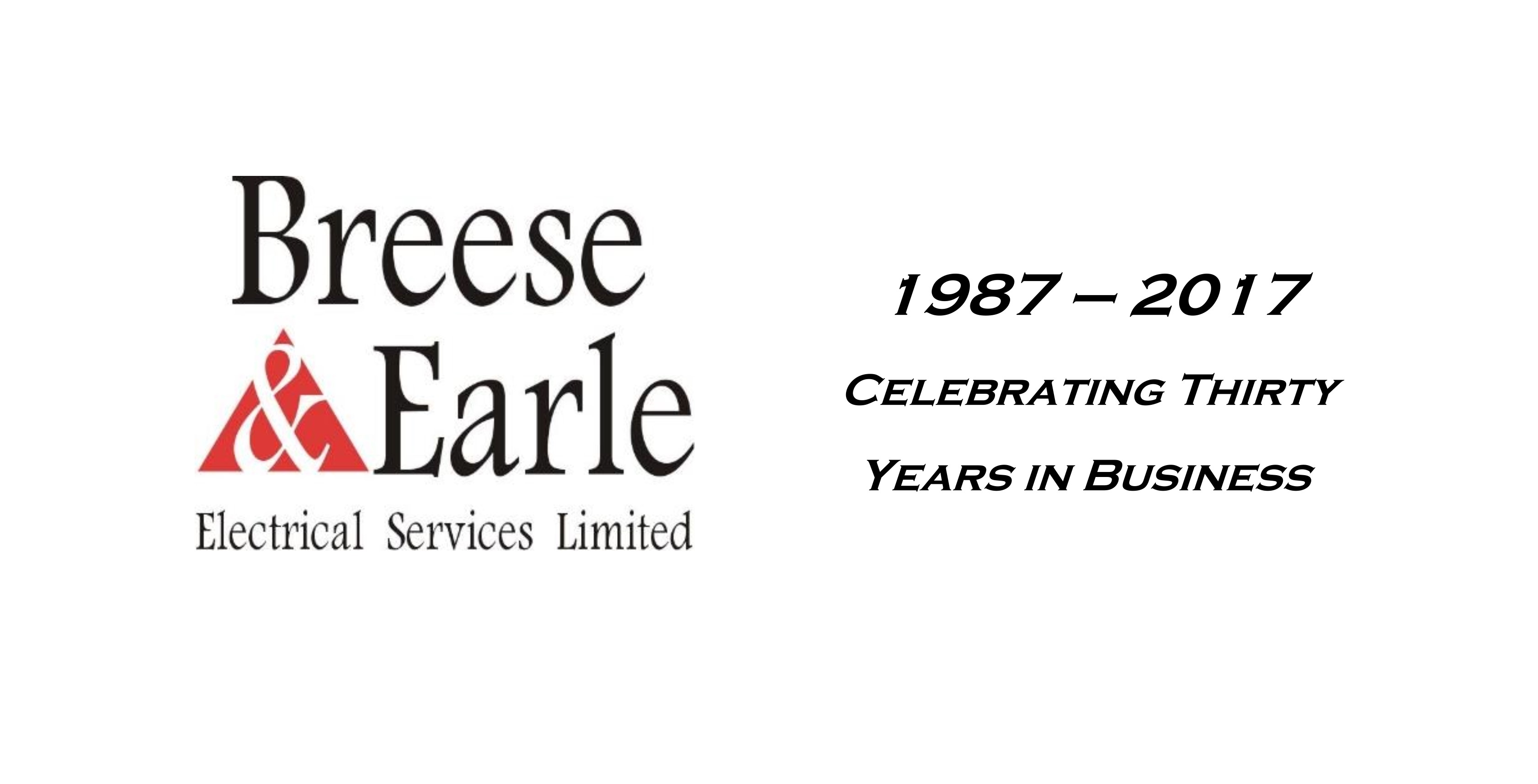 2017 is a very special year for Breese and Earle Electrical Services Ltd as it marks our thirtieth year in business. The directors of the business feel very proud to have reached this very important milestone in the business' history and would like to thank the many loyal clients that have been with us and supported us on our fantastic thirty-year journey.
Our business philosophy is simple, give fair and reasonable prices, produce a great product and provide first class customer service. This philosophy is testament to our thirty years successful trading through often difficult economic times.
How things have changed since 1987, six prime ministers have led our great country, the advent of mobile and smart phones, a computer on every office desk and the internet to name a few. In our early humble beginnings, all estimates were produced with take-off sheet, scale rule, plan wheel and pen, but we did have the luxury of a desk top calculator to add up the final figures. Drawings were produced with Indian ink pen, drawing board and set square. Today everything we do is dominated by our trusty computers and software to design, estimate and plan projects.
We will be marking 2017 with some celebratory events, please keep an eye out on the website for details.
Finally, thank you again to our clients and here's to the next thirty years.