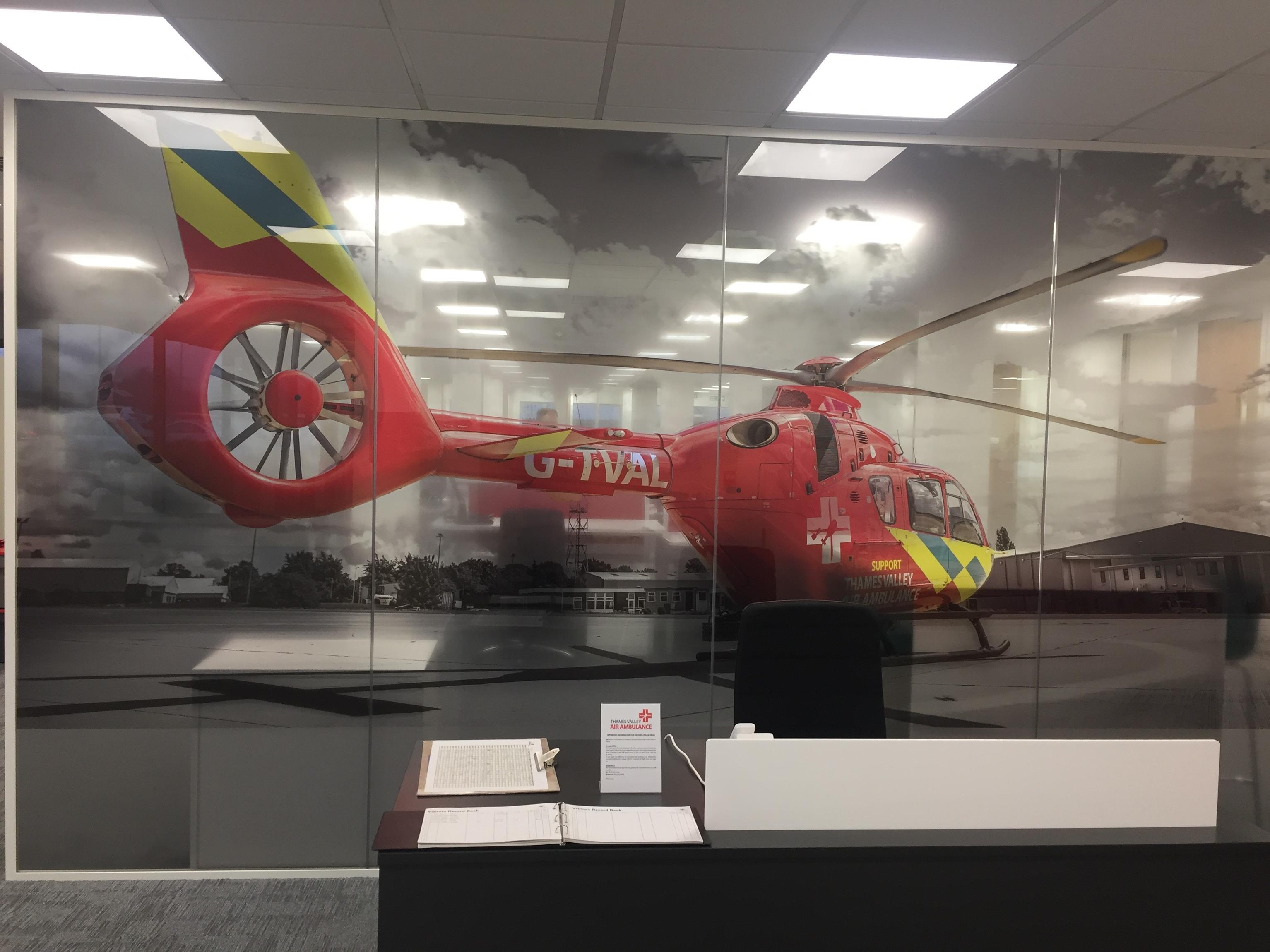 Breese and Earle Electrical Services Ltd have just completed an office fit out for an air ambulance charity in Buckinghamshire. The 625m² prestigious office space was completely refurbished with new partitions, carpets, LED lighting, life safety systems, small power, mains distribution and redecoration over a five-week period.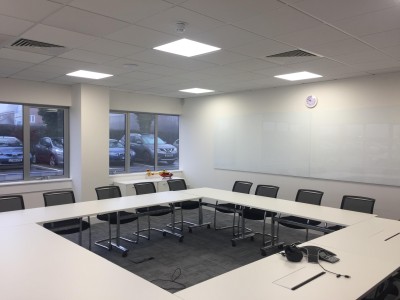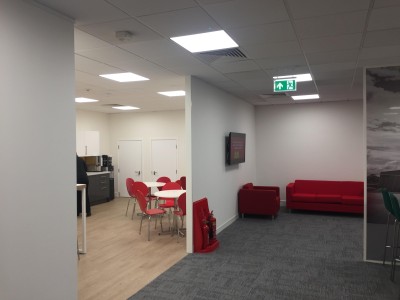 The Breese and Earle team of electricians replaced all light fittings with new JCC Lighting "Skytile" LED panels, which were controlled by Flex Connectors Series 1000 occupancy sensors with PIR and daylight control. We selected the JCC LED panels for their impressive energy efficiency and reassuring seven years on-site warranty offered by the manufactures.
New small power was installed via floor boxes connected to Electrak underfloor busbar trunking system installed below the raised access floor. Additional small power was installed to the kitchen and breakout areas. USB sockets were installed in these areas to allow staff to charge electronic devices while relaxing having their breaks.
New emergency lighting was installed and incorporated within the new LED panels wherever possible. The fire alarm system was upgraded by our sub-contractor Integrated Protection Maintenance Ltd to accommodate the revised floor layout. Both systems were tested and commissioned to ensure compliance with the relevant British Standard.