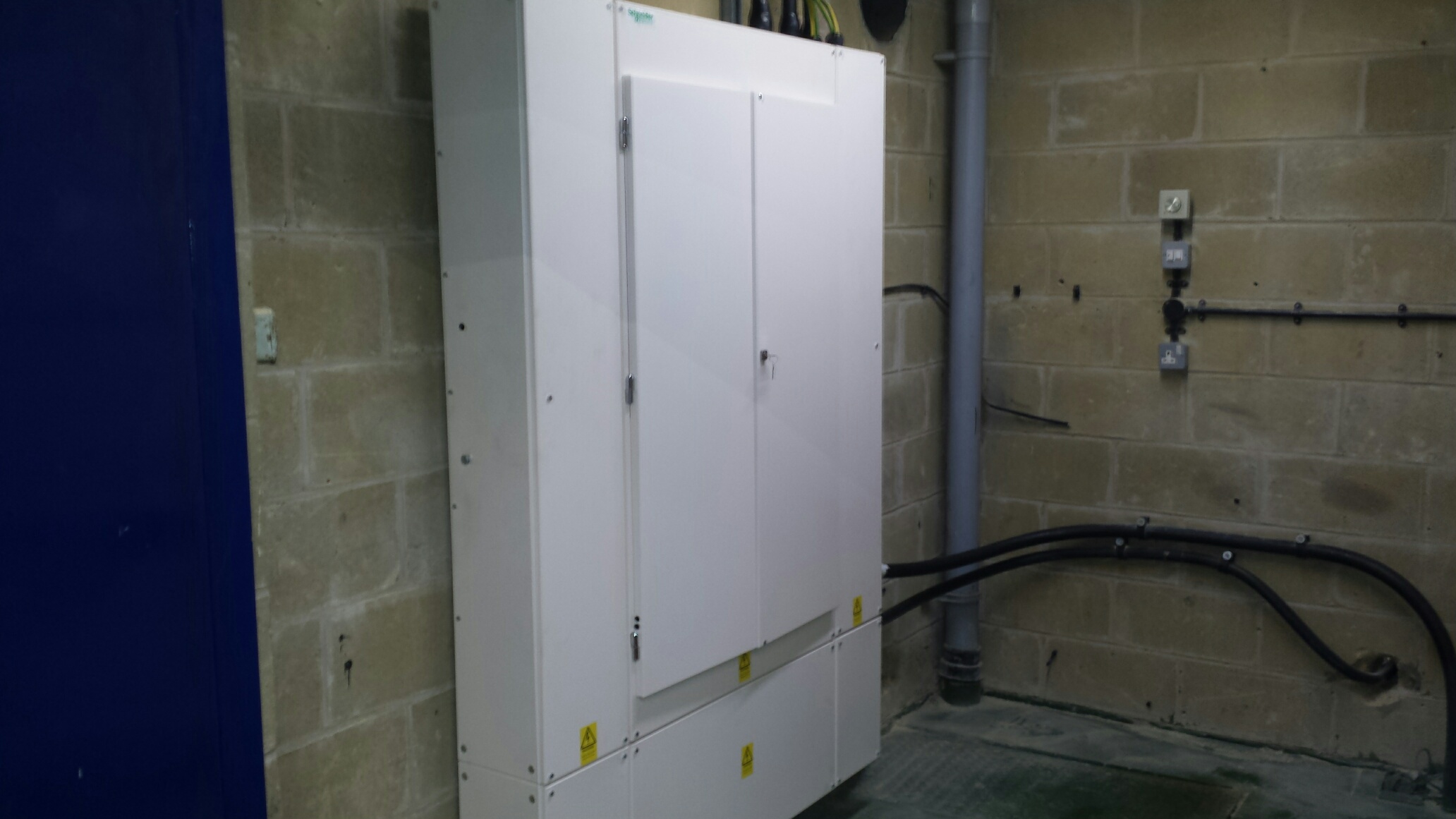 A new 800A triple pole and neutral panel board has been installed in a Stratford upon Avon factory by  Breese & Earle Electrical Services Ltd over a Bank Holiday week end shutdown period. The site has its own 500KVA 11,000V transformer, which was isolated on the Saturday morning by Western Power Distribution to allow the electrical works to commence.
The existing steel wired armoured cables connected to the existing panel board were removed to allow for the original panel board to be stripped out.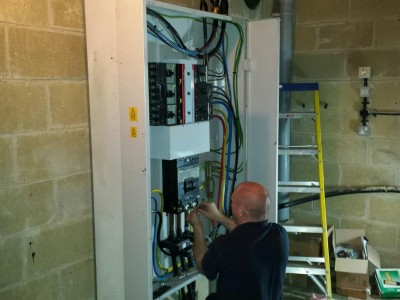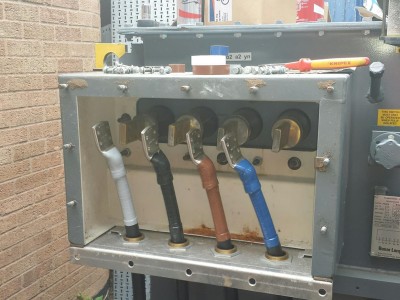 On completion of stripping out works, a new Schneider Electric 12 Way TPN Powerpact 4 panel board was installed to replace the existing. New 400mm 6181XY cables were installed from the LV side of the site transformer to supply new panel board 800A main switch.
On completion of supply cables, reconnection of existing steel wired armoured cables and dead testing, Western Power Distribution returned to site at 4.0pm Sunday to energise the 11,000V supply to the site transformer.
During the remainder of Sunday and the Bank Holiday Monday, all electrical tests were completed and the factory was re-energised and put back into operation ready to start production again on the following Tuesday morning.
Our team of on site electricians led by Paul Billington and John Coleman worked under difficult conditions and extremely tight deadlines, but did a fantastic job to ensure the factory was able to operate as planned after the shutdown period.