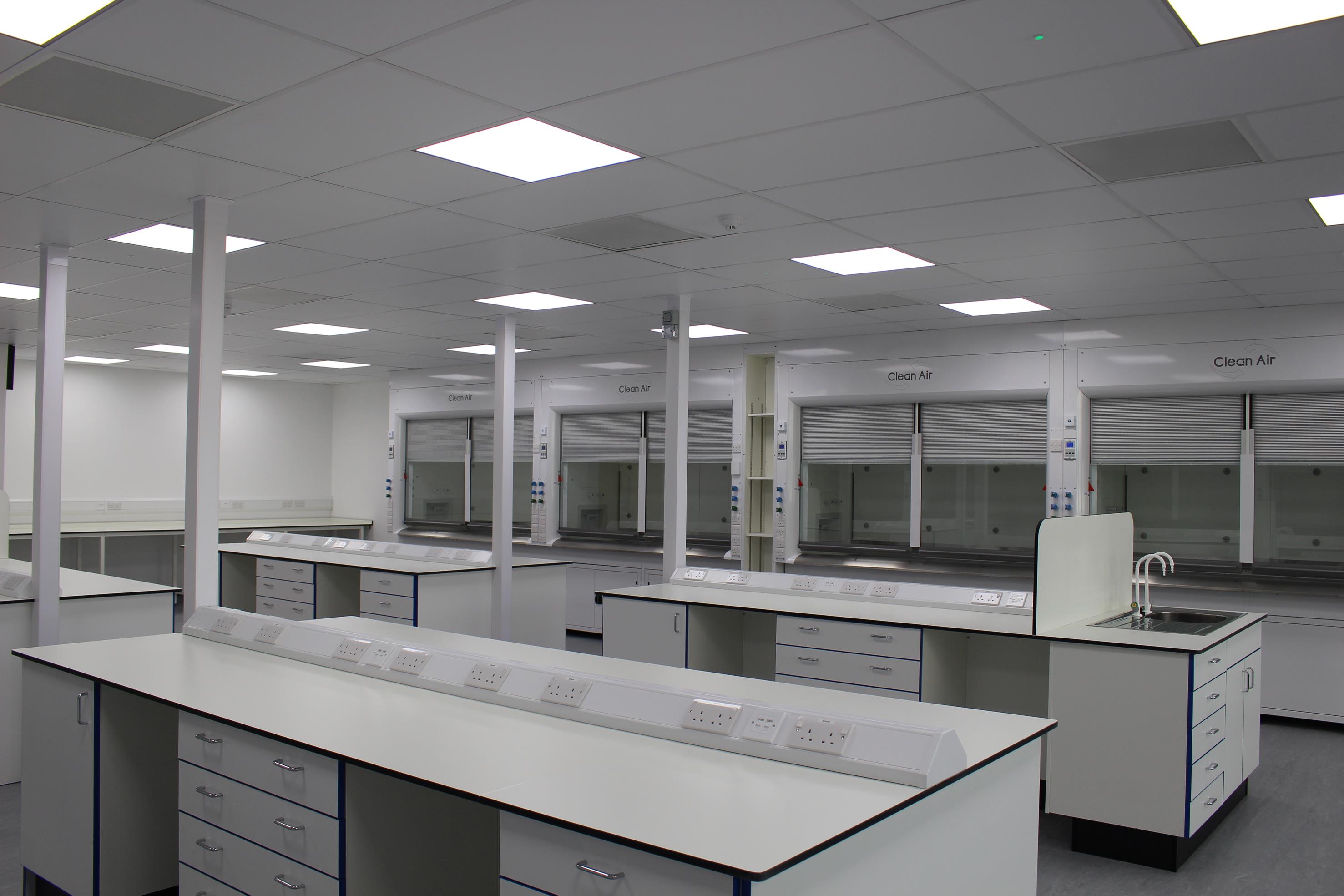 As the name suggests, Clean Room Design and Construction Ltd (CDC Ltd) specialise in the design and installation of clean rooms and laboratories within research establishments, hospitals and universities.
Breese and Earle Electrical Services Ltd have been engaged by CDC Ltd since 2008 and have worked on a variety of different projects at Bio City, Nottingham, Birmingham University and Warwick University.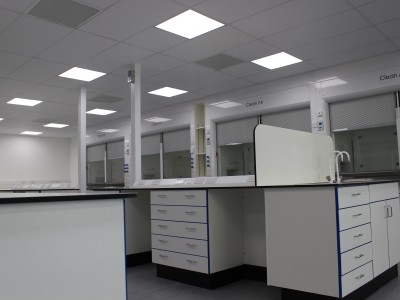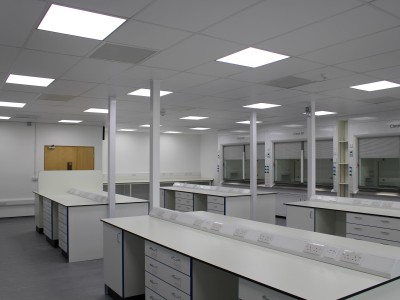 The Nottingham project completed in July 2016 is the seventh contract awarded to Breese and Earle Electrical Services Ltd by CDC Ltd for the same client at the Bio City facility. Needless to say the loyalty shown to both CDC Ltd and Breese and Earle by the client is a testament to the quality installations previously undertaken and fantastic mutual working relationship built up over an eight year period.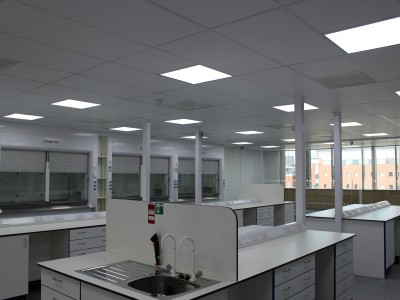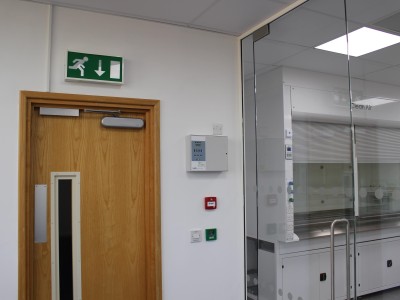 Our team of electricians carried out the project over a six week period to transform the former office environment into a state of the art Laboratory with eight fume cupboards, LED  lighting, small power and oxygen depletion system.
The site was managed by Steve Watson from CDC Ltd and as always while working with him, the whole project was carried out with maximum efficiency and to an exceptionally high standard thanks to his skill and expertise.