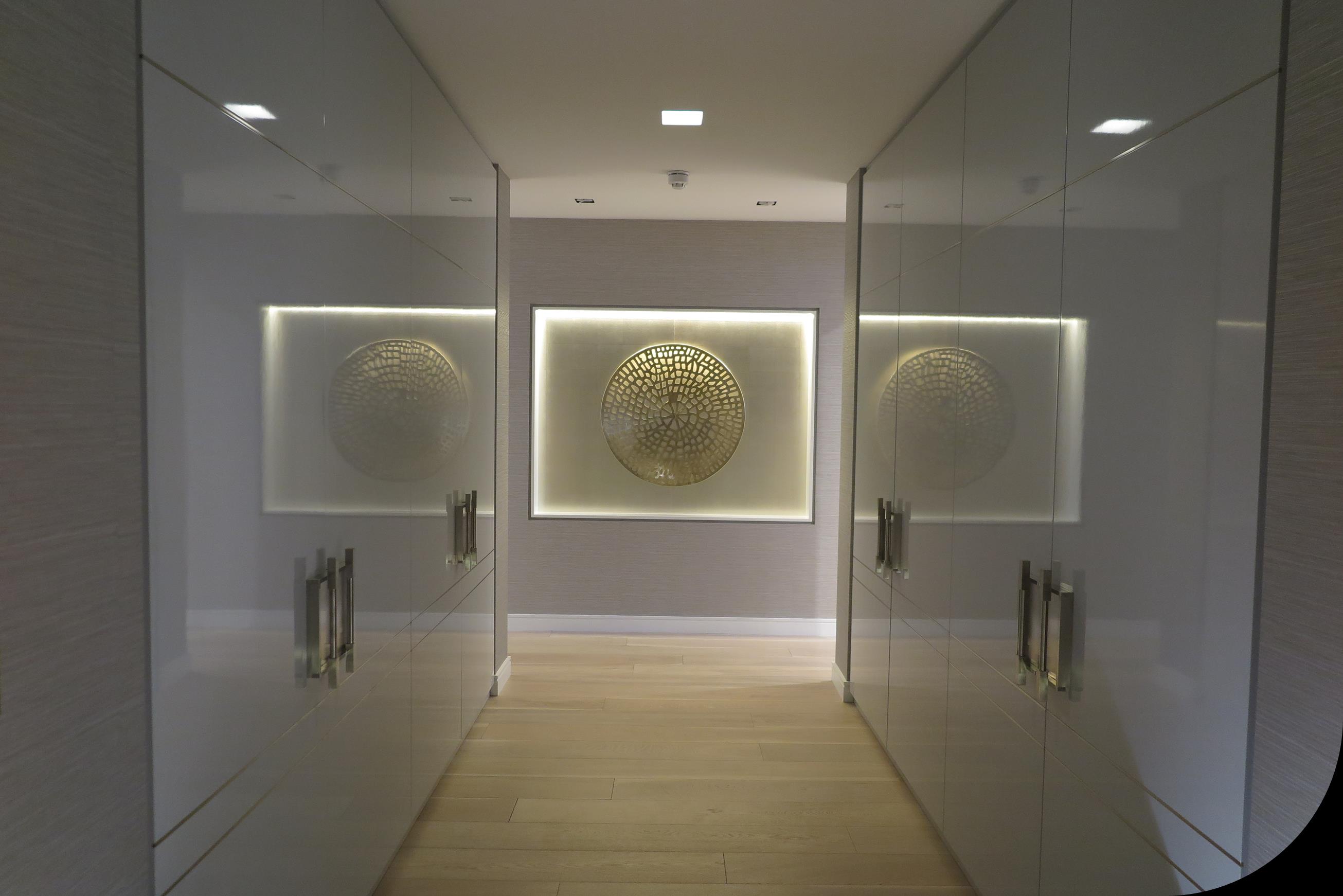 Breese & Earle Electrical Services Ltd has recently completed another high specification refurbishment within Knightsbridge in central London. The project involved the refurbishment of a two storey apartment adjacent to an existing property we had previously completed in 2012.
The owner of the original property required additional space and purchased the adjacent apartment to enable the formation of a single unit complete with dining room, kitchen and six bedrooms all with ensuite facilities.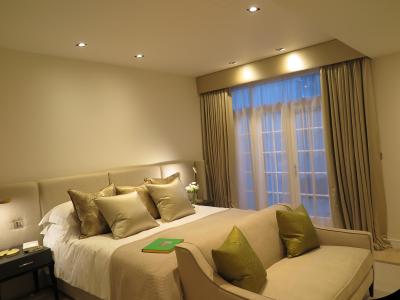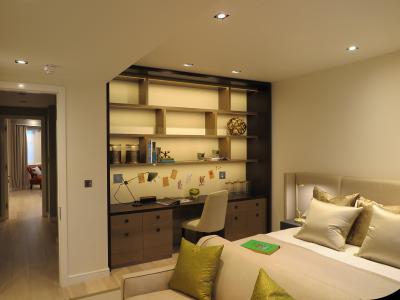 As the original property completed in 2013 was occupied all works within the new apartment was carried out and completed by our team of electricians prior to forming an opening between the two properties within the lower ground floor area.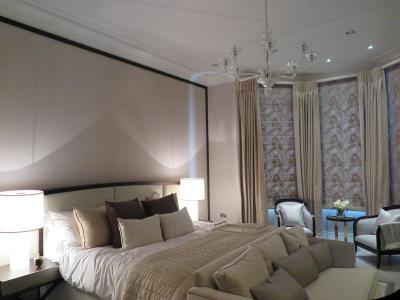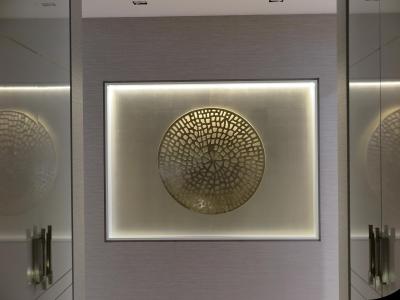 To ensure continuity between the two properties, the original Ilight whole house lighting and blind control systems were adapted and extended to cover the new area which included LED lighting by John Cullen, Light Graphix and White Goods.
The existing electrical installation, access control, fire alarm and AV systems were also extended to form a single system covering both buildings utilising accessories by Wandsworth Ltd from their Infinity range.